Login
Log in if you have an account
Dont have an account? Register
5 dresses that should not be missing from your closet this 2020
19 Nov 2020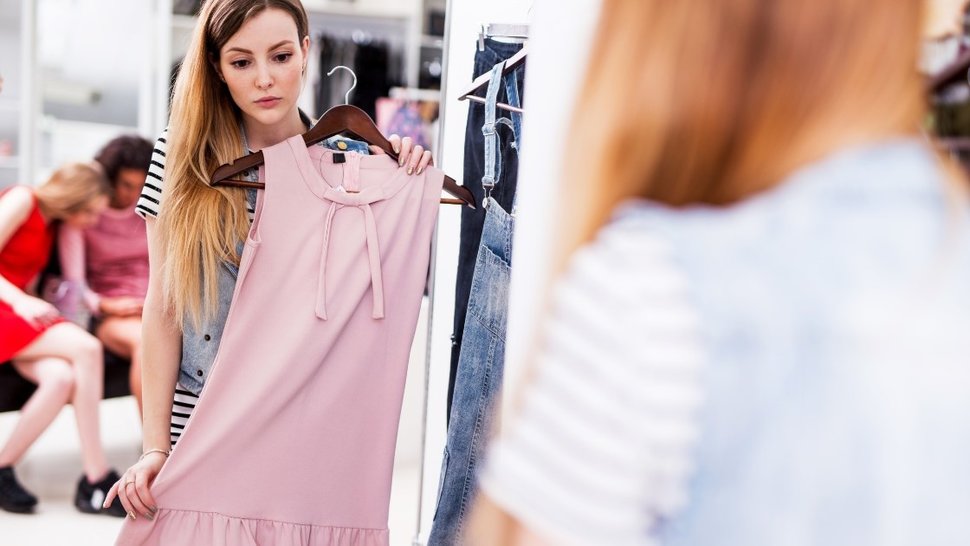 In any season we need to renew our closet, so that we can always look radiant and fashionable.
And without a doubt, after this long season of confinement is when we most need to change our routine, even in our way of dressing.
The dresses are a casual and elegant way, according to each season. The choice of these will depend on what you want to convey. They are perfect to combine them, even in different climates.
After weeks of wearing pants, leggings and stitch pants we want to change and take out of our closet the long and short dresses. However, today it is our turn to wear those dresses at home and why not?
Summer is gone, but you can still enjoy this year's trends.
If you still don't know which dresses are the trend this year, here's what we tell you! Stay to discover the 5 dresses that should not be missing from your closet in this 2020.
What are the dresses in trend?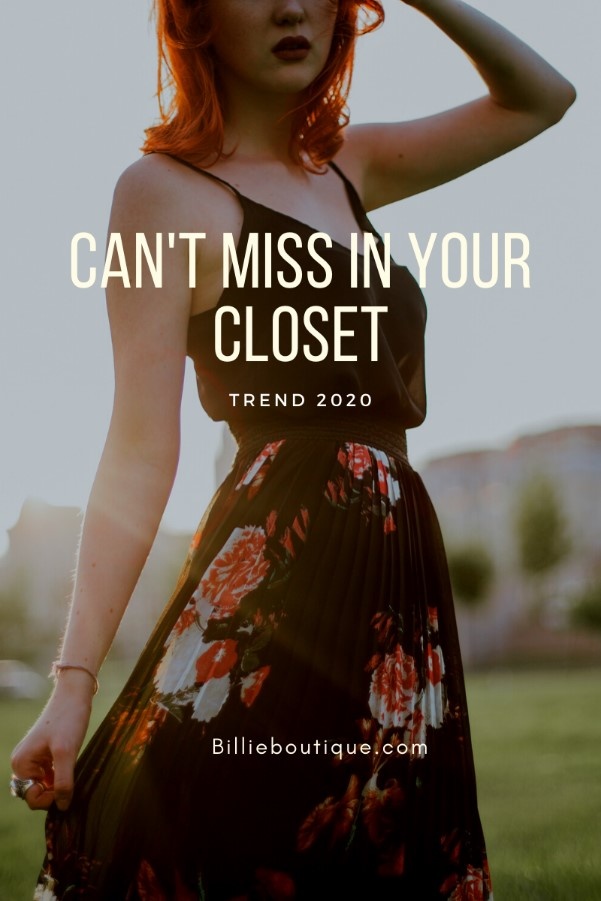 Even though the winter season has just begun, you can still enjoy the dresses in trend for this 2020.
Today we have compiled the best 5 dresses that should not be missing from your closet. The options are endless.
As for the prints and fashionable colors, the ones that will follow the trend the most are the polka dots and flowers.
These fashionable prints take over all dresses. In this winter season you can still wear a beautiful floral dress, with trendy tights and boots. And in summer you can wear them with your favorite sandals or slippers.
Polka-dotted dresses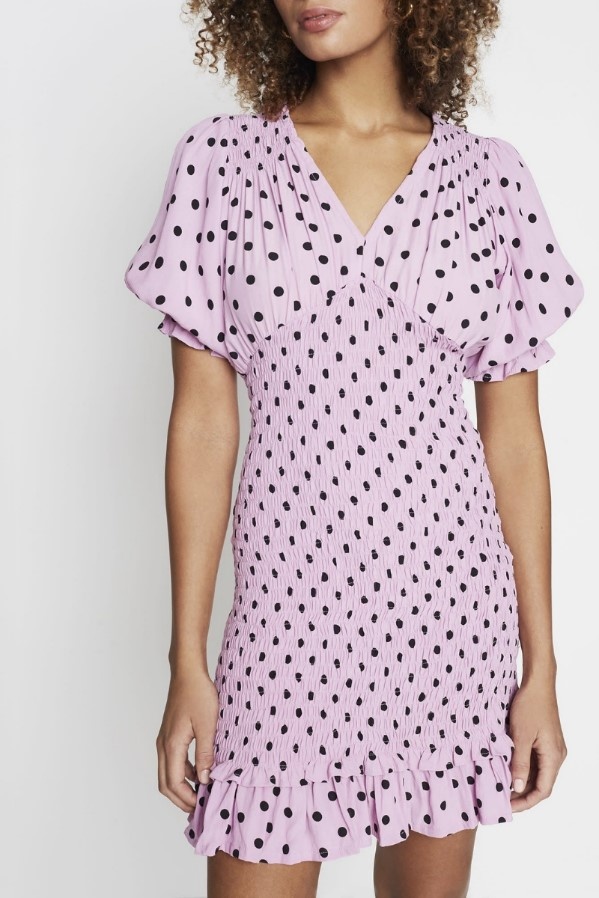 The polka dot dresses are back this year, to take over our seasonal looks.
This fashion print is more versatile than you might think. You can combine it with a pair of high-heeled sandals in summer, or a pair of black boots or sneakers in autumn-winter.
You'll love the result of this look!
Maxi and midi dresses
This year, the long and midi dresses are the protagonists throughout the spring-summer season.  You will see them with prints and plains.
If we want to be fashionable, you should not miss in your closet models of dresses below the knee.
You can combine them with high-heeled boots or sandals in summer. For its tone you can use it in autumn.
Long dresses with floral print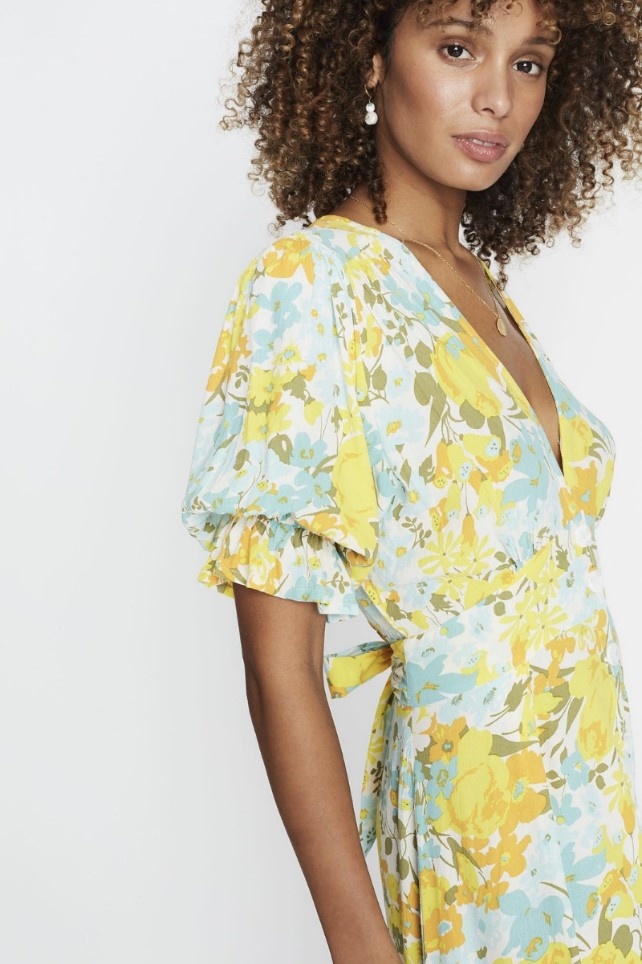 The long dresses with floral print give us life by their colors, and put us in good mood. Without a doubt, at least one can't be missing from your closet.
Floral dresses continue their reign throughout the year.
Ideal for summer and autumn. Just add to the look a biker jacket, cowboy boots and put the best attitude to see you radiant.
You can also combine your floral dress with high heeled boots.
Satin dresses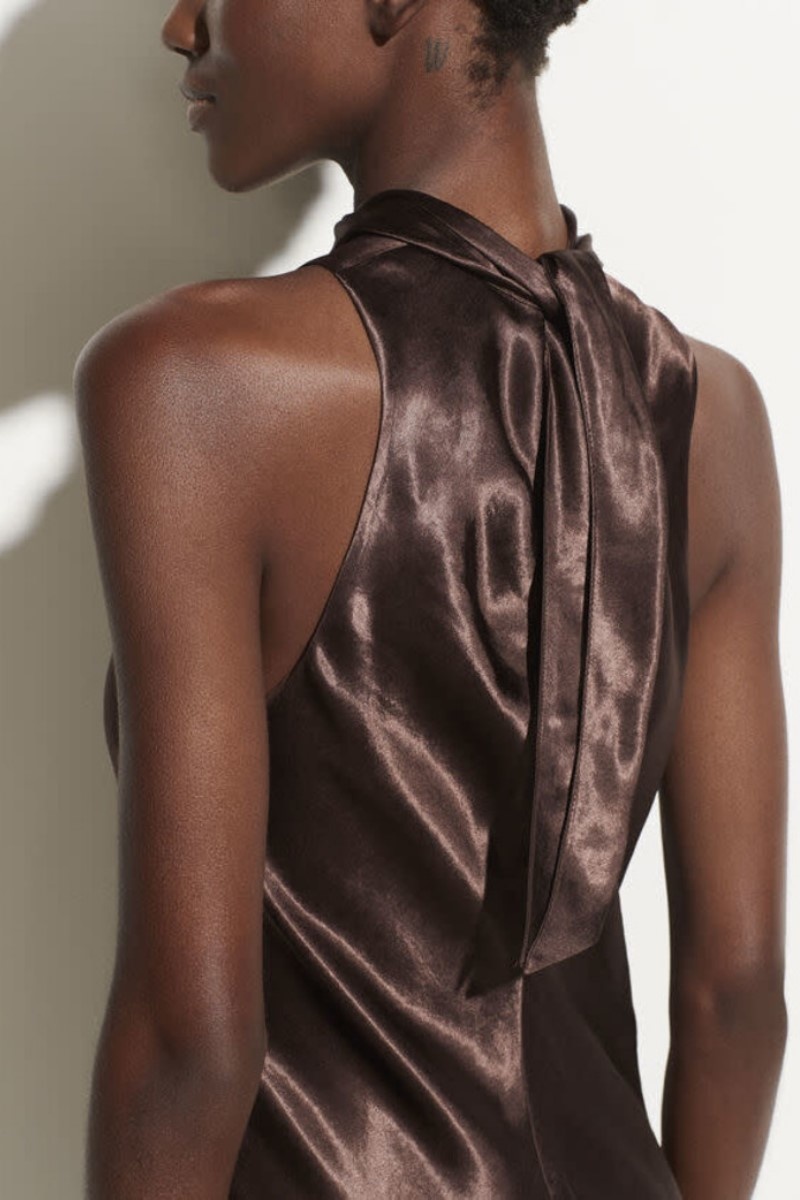 Satin dresses cannot be missing from your closet, as they are part of the 2020 trends.
To improve your style, add a white shirt underneath, if the dress has straps.
We have fallen in love with this edition of satin dress, because of its delicacy and elegance. It is so authentic!
Black dress with leather effect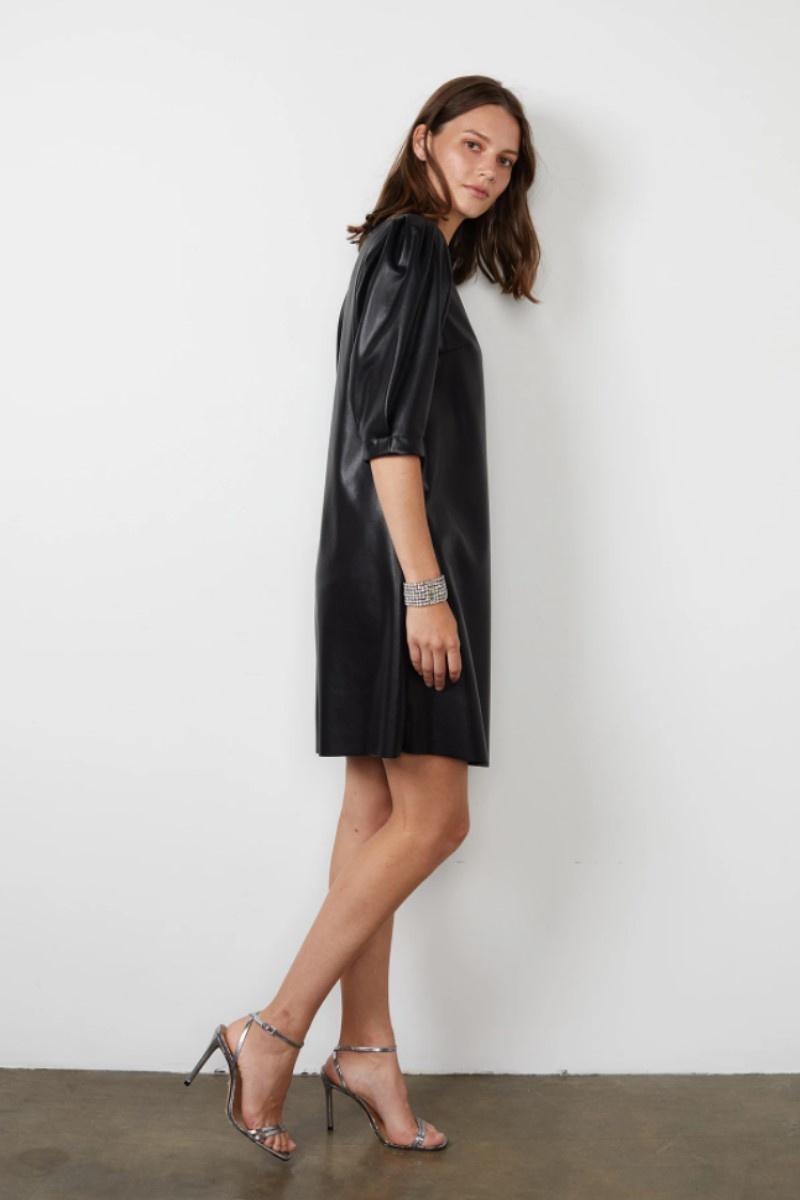 They are very versatile and the best option for any occasion. The most common ones are in brown and black colors. You can combine them with everything!
It is ideal to have in our closet, as a basic of 2020.
The black dresses with leather effect are reinvented this fall, thanks to the leather effect. It is almost impossible not to find a design that fits perfectly with your closet.
A great recommendation to wear a black leather dress is to add a piece of clothing underneath, such as a sweater or a white shirt, if the dress has straps.
This year, what has revolutionized every trend in dresses are the details. Details make the difference.
In the dresses you can find belts, necklines, flights, ruffles, pronounced or voluminous sleeves.
Where can you find the 5 best dresses that can't be missing from your closet? At Billie Boutique! We love to be at the forefront of new trends every year, and today could not be an exception.
All our clothes are of a great quality, and in addition, we have an infinite variety for all kinds of moments.
Visit us at billieboutique.com and get to know our collection of dresses. You'll love them!