Login
Log in if you have an account
Dont have an account? Register
How to choose jeans for a woman
31 Mar 2021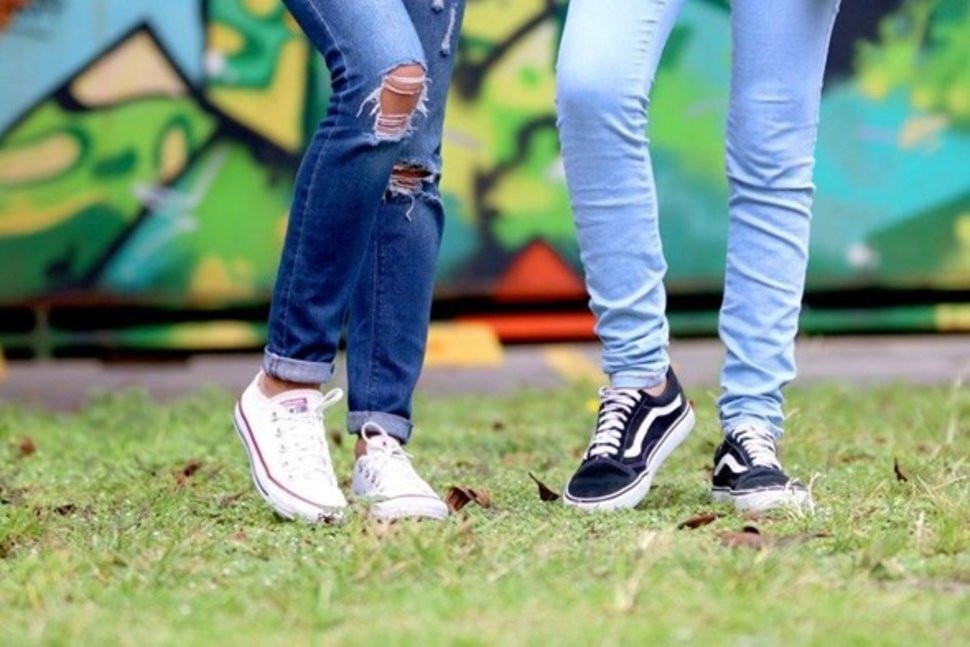 A good pair of jeans is one of those classic pieces of clothing that should never be missing in your closet, and in fact, it would be difficult to find a girl who doesn't have them or doesn't like them.
This type of pants can be combined with any blouse, shirt or flannel, they are very comfortable and suitable for any occasion. In other words, wearing jeans, you will always be fashionable.
Moreover, it is one of the few garments that fits perfectly within the category of formal wear and, at the same time, within the category of casual wear. Wearing the same pants, it will be the shirt and shoes that define your formality.
But this type of pants has many styles, different colors and even different shades of the same colors. How do I know which one is right for me?
In this article we will show you how to choose the ideal jeans for a woman and a couple of tips on what to combine them with.
How to choose the ideal jeans: Skinny Jeans & Slim Jeans
They are perfect for any body type, you just have to find the right size for both the waist and the length of the blue jean, and remember that they don't always have to fit so tight.
This style of jeans has an advantage and it is that they are very comfortable, elegant and simple when it comes to combine them. Undoubtedly, these jeans can not miss in your closet.
How to choose the ideal jeans: Straight Jeans
This style is classified as traditional jeans. They are straight cut: from the hip to the ankles, so, like the pants mentioned above, they are highly recommended for any body type.
As for footwear, in this case, they would look great with tennis shoes, shoes or heeled sandals.
How to choose the ideal jeans: Cropped Jeans
This garment is great for highlighting curves, in the case of very slim girls. In the case of fuller girls, it is better to use high-cut pants, as this way you can highlight more the waist and disguise a little the size of the hips.
The ideal is to always try to combine these jeans with clothes that are not too elongated and do not forget that these are the perfect pants for wearing heels.
How to choose the ideal jeans: Loose Jeans
In the case of short girls these jeans are going to be very flattering. Since these have a fall that adapts to the silhouette and usually reach ankle height, which will result in a great look.
This type of pants exists in straight cut, to show off your favorite shoes, and also in flared cut, to hide the shoes that you do not like.
How to choose the ideal jeans: Flare
Flare jeans are back. These pants are becoming trendy and fit all body types.
One pant that is making a comeback in the flare category is the Jodi Crop. It goes perfect with low shoes, preferably in white. These pants are 50% off at Billie Boutique, and they are beautiful.
How to choose the ideal jeans: Leather
These are leather jeans, so they mold to the figure giving stylization to your body. You can combine them with both heels and sneakers, depending on the occasion.
The good thing about these pants is that they fit very well, thanks to the fact that they have both a casual and formal touch, depending on the accessories you combine them with.
How to choose the ideal jeans: Mid-rise
These pants are very popular because they are neither too low nor too high, and if you have small hips, they are ideal for you, because they will give you more volume in that area.
They look great with any garment and can be combined with any style of shoes and sandals.
Among the most prominent is the mid-rise skinny with rocket cut, as it is super comfortable and very nice. It also goes great with both sandals and sneakers.
High-rise & Super high-rise jeans, are the right pants if you want to look with a small waist, and a flatter abdomen.
This style of jeans looks great with tucked-in blouses and body-hugging tops.
Velvet pants are a very elegant and comfortable option, they can be combined with any other type of garment and also with the same style, that is, with velvet blouses or sweaters.
Corduroy pants look great for a casual moment, although they are very thick fabrics and not elastic, you should look for the right size for your body. Undoubtedly it is a highly recommended option to look fabulous.
Finally, you may be wondering what is the latest trend in jeans?
The latest trend in jeans in circulation is the slimmy. They are not really skinny jeans; they are more flexible and less tight in the thigh. It is a cross between Skinny Jeans and Slim Jeans. They could be categorized as slim fit, depending on the body. They are more or less clingy.
Another important trend is the Mid-rise, which are very worn out, full of rips and holes here and there, like in the 90s.
Now that you know how to choose the ideal jeans for a woman visit our website to select your favorite pants.