Login
Log in if you have an account
Dont have an account? Register
How to wear a woman's long coat?
14 Jan 2021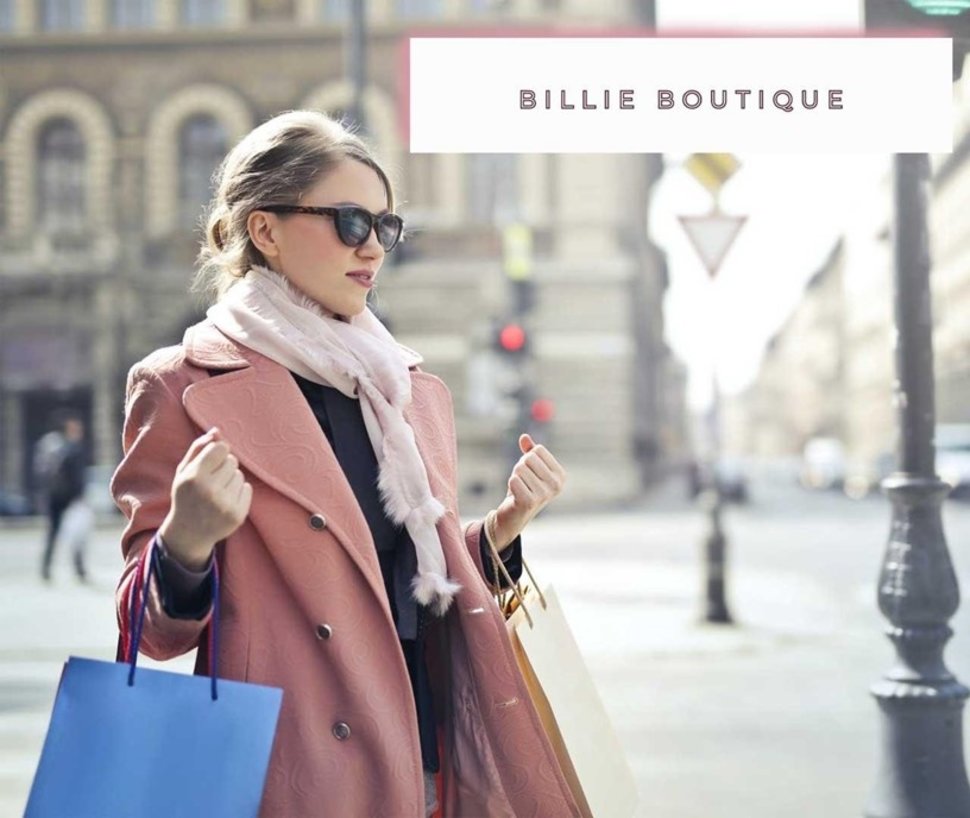 The year 2021 begins and with it the usual autumn/winter season comes almost to an end. It is no secret that during this season the cold becomes a protagonist of our daily life. That's why trying to eradicate it also becomes commonplace.
There are many ways to fight the cold: use the heating, drink hot drinks, stay at home and avoid spending a lot of time outdoors, dress warmly... With this last one we are approaching the central theme of this article.
During this time of the year, among women, it is usually a tendency to wear a long coat. This garment, besides looking great and giving a special touch of elegance to our clothing, protects us from the cold. However, many times it is not used in an optimal way, with the rest of the clothes.
That is why today, from Billie Boutique, specialists in women's fashion, we want to give you some advice on how to use a long coat for women. We will show you some great combinations and ideas, so that you look perfect in every occasion. Do you want to know? Continue reading this article carefully and take note.
The women's long coat: a little history about it
Coats are nothing new, of course, and protecting yourself from the cold isn't always new either. The truth is that it has always been a necessity. Can you believe if we tell you that long coats for women have their origins in the Middle Ages? Of course, they were very different from what we know today: they were more like a kind of tunic.
Another interesting fact is that coats, as we know them today, began as a male garment. Over time, after the industrial revolution and the low cost of some fabrics, it began to be worn by women as well.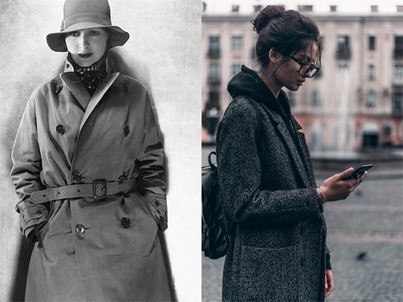 After this, the garment began to evolve, and by the fifties and sixties, it had become what we know today: the famous long coat for women, with many variations and styles at that time.
Ideas on how to wear long coats
Let's face it: we human beings are always looking to look good, and these cold seasons are no exception. The year 2020 is over and has left us with what we now know as a new normality. Many people choose to spend most of their time at home, but sometimes it is necessary to go out, and it is better to take every necessary precaution: the coat is not superfluous.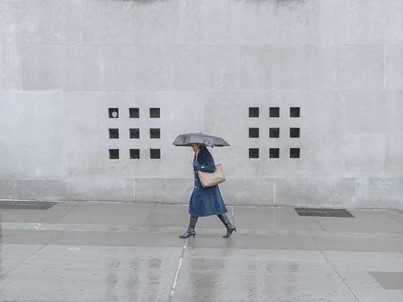 We have already said it: long coats for women are almost never used optimally. This is understandable, perhaps because it is not usually seen as just another garment, but more as an accessory. Not bad, but it can be better.
Being aware of this, we have decided to put together some ideas, which will surely be very useful to you, for the moment when you have to wear a long coat and don't know very well what to combine it with. We are pleased to present these ideas to you below.
Coats and jackets
Let's start with a classic: formal clothing plus formal wear results in a perfect combination. That's just what happens when you combine a turtleneck with a coat. The combination is simply great.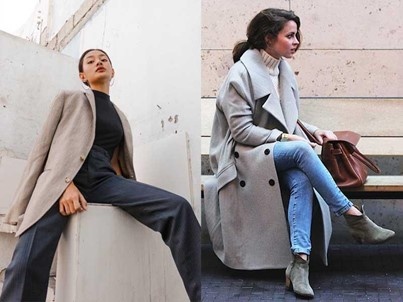 But it doesn't stop there, because with casual wear a coat doesn't look bad either (and you'll see that later). You can combine the turtleneck with a pair of jeans, plus the long coat, and it will look great too.
Try it out and you'll see how you won't regret it. An extra recommendation would be that the coat and the jacket you use are the same colors, or at least similar.
Military type coats
There is little more to this type of coat than its name. They're great and match almost anything. We recommend that you wear them with a jacket, or even with a shirt or sweater underneath.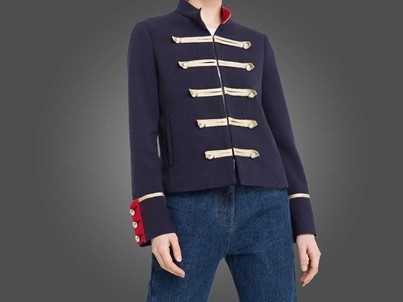 The rest of the clothing can be both formal and casual. Try to choose clothes with colors like grey, so that there is a good contrast with the strong tones of the long military coat.
Coats and shorts?
It may sound a little crazy in winter time, because the low temperatures are more than evident. However, it is also a very good possibility to combine a long coat with some shorts, preferably canvas. This is a very simple and relaxed outfit, and it would look good with a solid color t-shirt and some tennis shoes.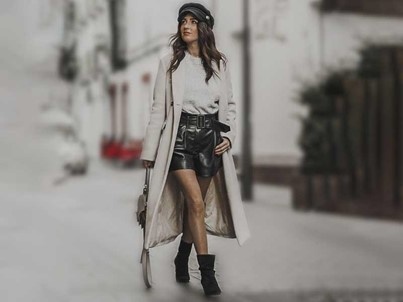 Flesh colored coats
Flesh color (or skin color) has become a trend in recent years. Like some styles mentioned above, this one looks great with casual wear, as well as formal wear. Combined with black garments it would look spectacular (which can also be applied to coats with other pale colors), so try this combination!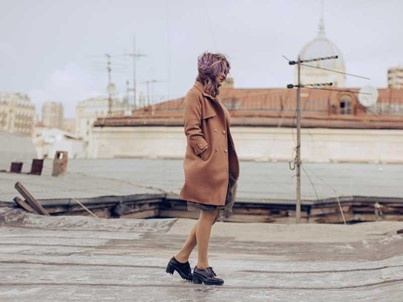 Coats and heels
Let's close by talking about another great idea: combining long coats with heels. It is undeniable that coats provide a great touch of elegance in every outfit, but if we add some heels, we can easily take it to another level.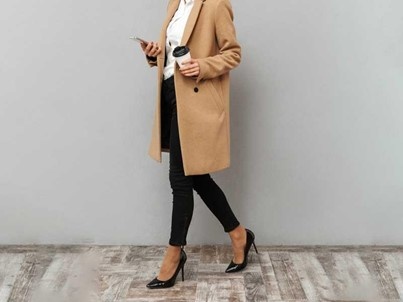 Whether you wear the most formal or the most casual clothes, this combination will look great. Go ahead, try it!
Where can you buy a quality long coat for women?
Well, now you know some great new ideas, about how to wear a women's long coat. We sincerely hope these tips have been useful to you and that you can apply them in your daily life. However, one question may suddenly arise: where to buy a quality long coat?
On the internet it is not difficult to find an infinite number of options. But, if you want to buy a quality long coat, you can do it at Billie Boutique. In addition to long coats for women, we have a wide variety of garments and accessories from many brands.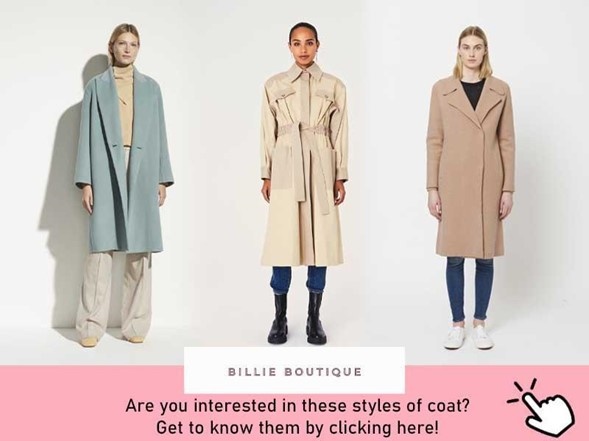 Find our store at 1012 avenue Laurier O Montreal, Quebec. Or check out our online catalog.
Remember that in Billie Boutique we are specialists in women's fashion, with a great experience in Montreal, since 2006. Do you have any questions? Contact us. We offer free shipping, on purchases greater than or equal to $250.